About Us
Welcome, we are so excited you're here.
Isn't it just the best feeling when you begin planning to go on holiday?
Not even a glass of red after a long day, can top that incredible feeling, right?
(Ok, ok they are probably about the same)
The point is, at the Metro Travel Haus; we get it. We know you want an unforgettable trip.
After 15 years of crafting tailored itineraries for people just like you, we've learnt a thing or two, about what makes an incredible holiday.
The Metro Experience
At the Metro Travel Haus, our job as Travel Experts isn't over, the moment we've finished handcrafting your itinerary.
In fact, it's only the beginning.
You see, the Metro Travel experience; includes more than simply "booking your holiday".
That would be like us making you a cup of tea, but forgetting to put the tea bag in there; and well – that's just not us!
You deserve that delicious, warm cup of tea, with some home-made cookies beside it. Just like you deserve an unforgettable holiday, that is tailored to your unique personality and travelling dreams.
We take care of ALL of the details. From ensuring you get the best possible rate and experience, to looking after any changes in your travel plans, while you are away.
Our job is to make sure your trip runs smoothly whilst providing you with a point of contact, shall you need our assistance before, during or after your holiday.
So put your feet up, call the waiter and hit "start" on the holiday mode button; it's time for you to enjoy your handcrafted itinerary.
Metro Travel Haus x
We are a member of the exclusive Ensemble Travel Group
And we are just a *little* excited about it too!
Maybe it's because we can provide you with incredible benefits at no extra cost like:
– Complimentary upgrades in some of the world's most opulent Hotels & Resorts
– Hosted Cruises with private excursions
– The VIP touch-Luxury amenities, complimentary excursions- even invitations to cocktail parties!
– Exclusive access to private luxury villas and homes, that are not available to the public in over 50 destinations around the world
Yep, that's right because Metro is an exclusive member, all of this is given to you for free!

We'll let you know the little extras you can now have included in your itinerary, next time you're booking your holiday with us.
So what are you waiting for? Find out what we can add complementary to your holiday simply by booking through us.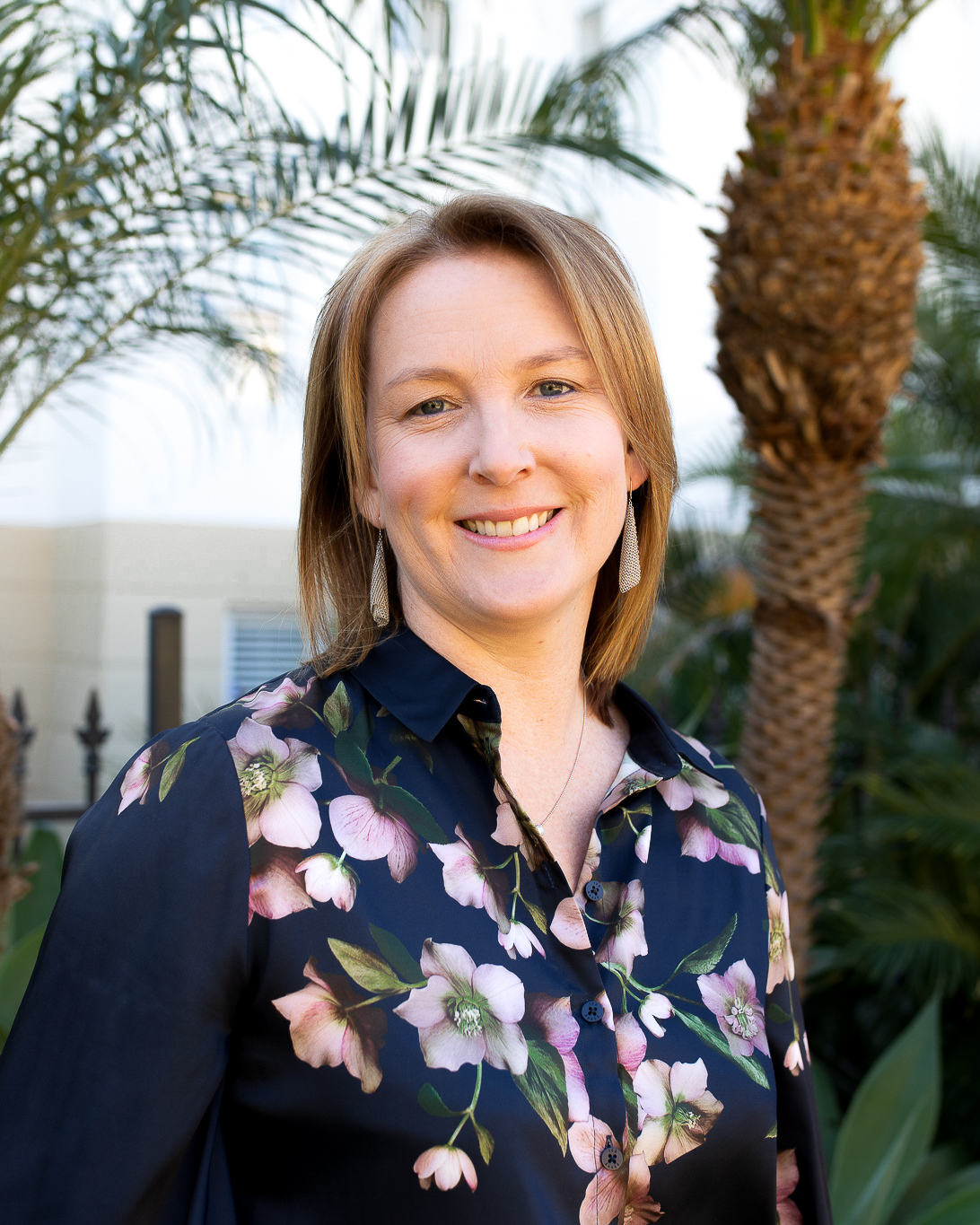 Meet Katie – Co-founder of Metro Travel, Travel Expert + lover of red wine
Ok first things first, did you know that Katie here, doesn't drink coffee? Yep, hasn't had a coffee in her life.
It's kinda hard to believe for us regular folk right?
Don't let that fool you though, this woman right here; she's got razorsharp focus, especially when it comes to finding the best restaurants and bars in town.
A designer at heart and also by trade, Katie has run her successful branding and design business, since 2002, which explains her passionate love affair with architecture and interior design.
When Katie isn't managing the Metro Travel Haus, you'll find her curled up listening to a business podcast, or relaxing in the bathtub, with a champagne in hand.
If she's not doing either of those things, chances are, she's travelling the world with her husband James or putting way too much chilli on her food.
Fun fact: If you want to get on Katie's good side, bring her a bottle of wine. But make sure it isn't Australian wine because she'll proceed to tell you that international wine is SO much better.
Meet James – Co-founder of Metro Travel, Boating Captain + bbq food lover
It's not every day you'll find a guy, that can pick you up on his boat, just centimetres from the dock, without so much of a bump to it.
But that's James for you. You see, he's been driving boats since he was 8 years old; so it makes sense that he knows a thing or two, about keeping an ocean vehicle tamed.
His appetite for Japanese food; however, Not so tamed. In fact, James is quite the foodie and will happily become your best mate, if you tell him you've got marbled 9+ wagyu steak on the menu.
It's also very likely that you'll find him sitting by the fire, with a beer in hand and feasting on the food he prepared over charcoal. See told you! Absolute foodie. He even starts to lick his lips, the moment he gets so much as a whiff of someone's cooking.
We get it though, eating is probably one of the biggest joys of life; but what we don't understand, is how he can wear shorts in the dead middle of winter.
Yep, it could be 5 degrees outside, and you'll catch James with a big smile on his face, with his favourite pair of shorts on.
Oh, James, we love you. Even though you only brush your teeth once a week.
Fun fact: When he spoon-feeds his wife Katie, he opens his mouth as if he were the one about to receive the food. (We are surprised he doesn't say "here comessss the aeroplaneee!")
Meet Aaron – Our Canadian Travel Expert, certified Disney expert (no really) + lover of mythology
We need to tell you this upfront- Aaron absolutely hates cheese, yet he doesn't bat an eyelid if it's melted on his pizza. We know, weird right? But don't hold that against him.
When Aaron isn't creating ah-mazing itinerary's for our customer's, you'll find him talking about history and medieval Europe to anyone who will listen.
Oh and don't even get us started on his obsession with Disney. Aaron can't get enough of it. He's also got a Diploma from Disney's College of Knowledge to prove it. Yep, who knew?
He's also got a massive crush on Egypt and the Ancient Greek and Roman world. So, if you're a culture buff, who enjoys experiencing the local and ancient culture while you travel, Aaron will probably try to
befriend you.
If on the other hand, you would like to befriend Aaron, all you gotta do is cook him a big Sunday breakfast or join him on a skinny dip in the ocean. If cooking or skinny dipping isn't your style, you could always order him some McDonalds from Uber Eats- he tends to do that during his lunch break.
Fun fact: When he watches tv, he needs all numbers to be perfect or "whole". So if your volume is on 14 instead 10 or 15, he'll probably throw a shoe at you.
Meet Brent – Our Australian Travel Expert, Gold Class movie devotee + lover of thai food
How many of you can say that you completed your TEFL certificate to teach English in Thailand?
Well, Brent over here; he did just that. Pretty cool huh? We couldn't help but wonder, however, whether he wanted to teach English, or he just needed an excuse to be closer to his favourite food.
Yep Brent, is obsessed with thai food and quite frankly, we don't blame him, we are a sucker for pad thai, just as much as the rest of them.
Rockmelon on the other hand? Don't even try it- he'll proceed to ignore you and wonder how you could possibly enjoy this particular fruit. (If we're being honest, we quite like this fruit, but don't tell Brent that.)
Apart from doing the bay walk and taking his mum to the 1996 Emmy Awards in LA, you'll find Brent catching his favourite film, providing our customer's with great service or persuading his date to take him to gold class.
Fun fact: Brent is left-handed and can juggle four oranges at once!
Helen Georgas, AKA 'The Founder of Metro Travel'
In loving memory 1967-2015 RIP.
We are so proud to be continuing the work of Metro Travel's founder, Helen Georgas, with a team of people who are as passionate about travel, people and life as she was. We remember Helen through every journey.
Frequently Asked Questions
Check out our frequently asked questions. If you don't find the answer you're looking for, feel free to send us a message!
+ "I usually book my own trips, how can a travel agent help me?"
We understand that you enjoy planning your holiday and want the best deal and value for your upcoming trip.
In fact, we encourage you to do some research on where you would like to go and what you want to see- it's so much fun right?
The Metro experience, is simply more, than just booking your holiday. We know that's something you can do yourself. What we offer, is so much more than that.
Rather, when you book with Metro, we take care of literally every single aspect of your trip. Not just the booking part.
Think of us as your Personal Assistant. We take care of the details such as travel insurance, transfers, amendment of flights and correcting any mishaps that may arise while you are away.
We use our insider knowledge and expertise + experience in travel, to ensure you are presented with only the most incredible experiences that suit your personality and travelling dreams.
When you book with Metro, you come first; we will look after you, from the beginning, right until the end.
+ "Do you assist with travel insurance claims if we need to apply for one?"
Absolutely.
With a total of 15 years in travel planning experience, we understand that sometimes, travel doesn't always go to plan; whether that be a delayed flight, lost luggage or even a medical condition.
If you need assistance with a medical assessment or insurance claim, we'll organise it and send the paperwork off for you.
When you book with Metro, we will always be available to support you before, during and after your holiday.
Leave any stressful details to us. It's what we are here for.
+ "What if we need to make changes to our travel plans while we are away?"
Need to change a flight whilst you're away? No problem.
Our job is to ensure you are looked after 24/7 during your holiday.
Simply send us an email and we'll make it happen.
You will always have a point of contact, to everything runs as smoothly as possible, shall something need changing.
We've got you.
+ "How do I know I am getting the best deal by booking with you?"
At the Metro Travel Haus, we are always competitive with our pricing.
In fact, we love snagging a good deal, just as much as you do!
Our Travel Experts have access to exclusive rates and deals that we can give to you, that are not always available to the public.
When you book with Metro, you are in the safe hands of a team with over 15 years of industry knowledge and experience, all of whom have developed relationships with travelling brands.
This ensures that you will always get the best possible deal, without compromising on comfort and quality.
+ "Tell me more about these handcrafted itineraries … "
You've probably seen us talking about handcrafted itineraries, more than once around here, so we thought we'd use this opportunity to give you the low down, on what it really means to experience this personalised service.
When we create a handcrafted itinerary for you, essentially, what it means, is that all, or some of your entertainment and leisure bookings, are made prior to your arrival.
These include but are not limited to:
-Restaurant bookings
-Local experiences
-Entertainment
-Private events
-Day-tour arrangements
-Modes of transport, including luxury transfers and private charters.
+ "When I choose to book with a travel agent, does this mean I'll be paying more, than if I were to book online?"
We are not sure who started this rumour, but allow us to debunk it for you.
When you book with Metro, you do not pay for our services. Our services are free to you.
We work with a wholesale supplier, in order to create something within your budget, that you will absolutely love.
From there, whoever you end up choosing to go with, we receive a commission from them, by booking it for you.
When you book with Metro, we make sure you are receiving only the best and most competitive pricing on the market.
So why not take advantage of our travel expertise and industry experience?
It's absolutely free.
Are you ready to find out where you should travel to next?
TAKE OUR FREE QUIZ TO FIND OUT.