Breakfast with Japan Airlines
Thank you :)
We would like to thank Japan Airlines and their team for organising a lovely breakfast on Tuesday morning to share with us all their latest news.
Now your journey to Japan is even easier with Japan Airlines. It starts the non-stop service between Melbourne and Tokyo on 2nd of September! This new service will connect you to JAL's extensive Domestic network in Japan and also beyond to the International destinations in Europe, USA and Asia. Japan Airlinesalso utilise Domestic network with Qantas to/from Brisbane, Adelaide, Perth, Canberra, Darwin and has also code shared flights with Cathay Pacific to Hong Kong and Singapore.
To visit Japan and be a part of this incredible experience you canbook returm economy class starts from $699+taxes, return premium economy from $ 1599+taxes, return businesss class from $ 3599+taxes. To visit Japan and fly to North Americayou can buy return economy class starts from $1400+taxes, $ 2800+taxes, return businesss class from $ 5800+taxes.
To meet customer needs they've created 2-4-2 abreast configuration in Economy Class and theyincreased seat pitch and width to experience the benefits of the most luxurious Economy Class.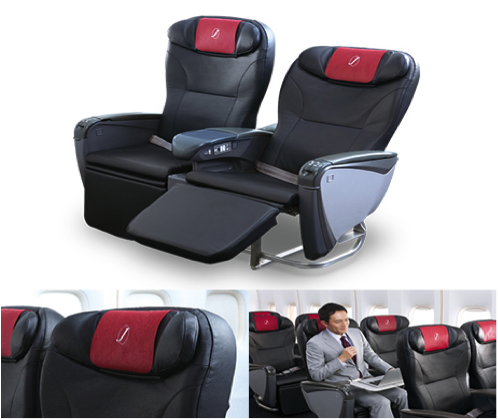 In Sky Premium Economy Class, the seats slide has increased and you may think you are business class with so much space!
Business class SKY SUITE offer unimpeded aisle access to minimize disturbances. You can delight in your own private space thanks to a fully flat bed with plenty of legroom.
Finally, with JAL's Japan Explorer Pass you can now build an extensive itinerary to discover more of Japan at a simple and low cost fare from JPY5400/AU$62 per Domestic flight. Access over 30 cities across JAL's domestic network and go beyond Tokyo will give you a chance to experience the unique cultures and feel of local Japan.
If you want to know more, or book a flight with Japan Airlines. Give us a call (02) 9550 6133, or chat to us online, www.metrotravel.com.au